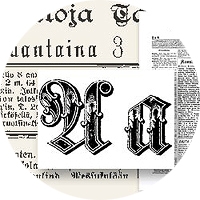 The first working group is on the topic of multilingualism which ensures the essential objective of intercultural dialogue. When it comes to Cultural Heritage in Europe, multilingualism is an aspect that can't be avoided. Multilingualism covers different areas and issues that many European projects as Minerva or Athena addressed. The working group relies on this work and also brings initiatives to build strong recommendations and development on standards, linguistic diversity, language technology and language learning for promoting Cultural heritage through Europe. It is thanks to the research led by this working group that multilingualism was developed on the Michael catalogue, offering 16 languages.
A multilingual service such as the one proposed by the Michael portal enables free-text based search and browsing by multilingual standard terminologies related to period, subject or spatial coverage of the collection, type or location of the institution, audience or access type of the service, or a combination of those.
The working group has carried out:
o Research and thematic watch upon terminological resources, representation formats (SKOS, OWL), multilingualism, documentary practices and new technologies, multilingual tools.
o Research and documentary watch upon European projects working on multilingualism.
o Conception and diffusion of a questionnaire to the project partner countries.
o Writing and diffusion of the first expertise report.