DCH-RP e-Culture Science Gateway (eCSG)
The DCH-RP e-Culture Science Gateway (eCSG) is a standard-based web 2.0 demonstrative platform to show the Proofs of Concepts (PoCs) identified by the DCH-RP project and how they fit with the requirements defined in the Roadmap.
If you do not yet have an account, find here the instructions to register and sign in. Otherwise, click on "Proofs of Concept" in the left frame to browse the repositories available and start browsing them. If, instead, you are interested in the e-Culture Science Gateway mobile apps, click on "Mobile Applications".
Data accessible through the eCSG, both this web-based one and the mobile app, are stored on the European Grid Infrastructure and are accessible through the pan-European GEANT network and the National Research & Education Networks.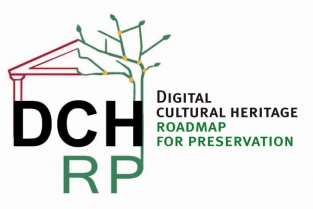 MICHAEL CULTURE PARTICIPATES TO SUCCEED FINAL CONFERENCE, 28th NOVEMBER 2014

Michael Culture was invited to the final conference of the SUCCEED project, Succeed in digitisation. Spreading excellence. The project results were presented during 3 sessions: Taking up tools: the libraries experience; The future of digitisation: sustainability & roadmapping; The Impact Centre of Competence. Michael Culture, together with the French Ministry of Culture, made a presentation of the DCH-RP results and of the European perspectives for the Digital Cultural Heritage Community.
More information on the conference here.
Navigation
Michael Culture Association | Brussels-Paris-Roma | Tél : +33 (0) 6 31 13 35 74 | contact@michael-culture.eu
By continuing your visit to this site, you accept the use of cookies to enable you to share content via share buttons of social networks and to allow us to measure the audience. For more information and set cookies
For more information you can consult the CNIL website at the following address : http://www.cnil.fr/vos-droits/vos-traces/les-cookies/nIf you do not want to allow us to place these cookies : click here
x